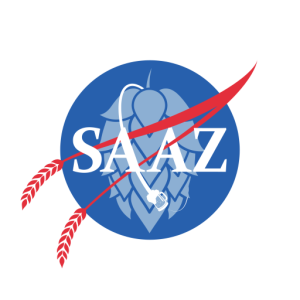 December SAAZ BREWZletter
Brought to you by Platinum Sponsor
---
Next Meeting:
SAAZ MEADing and Christmas Party!
Sunday, December 16th, 2:00 pm
Dave Webb's House in PSJ (email saaz@saaz.org for address)
Come drink mead with your friends from SAAZ and celebrate the holidays! We will be judging Mead made from Webb's Honey for the final Intraclub Challenge for the year, so if you received honey for the mead challenge remember your entries.
Our gracious host Dave has invited us to his home in PSJ. Directions/address will be available via email to current members. There is a pool if you want to take a swim!
Everyone attending the Christmas party is asked to bring a side dish to share (as well as any homebrew you want to bring). The main course is being provided!
Also, there will be a a raffle and a Christmas Beer exchange so bring a wrapped bomber or six pack of commercial beer (value $ 10-15) to the meeting if you'd like to participate in the exchange.
Please reply to the Facebook post on the SAAZ Members group with what side dish or dessert you'll be bringing.  If you're not on Facebook you can respond with your side dish by emailing saaz@saaz.org.
Also, feel free to bring along other homebrew to share.
This is a family friendly event and all ages are welcome. Must be 21 to consume alcohol.
Don't forget it is also time to renew your membership for 2018. This event is free for members. You can become a member for $20 individual/$30 family.
One more thing, at this meeting we will also handle officer elections.
---
Officer Elections!
Officer elections for 2018 will be taking place at the MEADing/Christmas Party on December 16th.
Ballot for 2018 SAAZ Officers – add-in nominations will be accepted at the party.
President
1st VP
Secretary
Treasurer
Party Planner
Librarian
Webmaster
Other items to be voted on include:
Adopting Club Code of Conduct
Adopting Bylaws as laid forth on November 19th at general club meeting
---
SAAZ Intraclub Brew Challenge
SAAZ quarterly Intraclub Brew Challenges will continue in 2017. We would like to encourage more brewing in the club and provide more feedback to our brewers. Each quarter the club will announce the challenge ingredient/style and requirements.
RULES:
1) Must be a current SAAZ Member with 2017 Dues paid.
2) Sign-up for the challenge at a meeting – General or Officer. The supplies for each challenge are limited and to keep things fair for all we will not accept sign-ups at any other time.
3) Must pick up special ingredient at a SAAZ Meeting (General or Officer), we will not make special arrangements to deliver items.
4) Bring 6 – 12 oz bottles or a 64 oz growler of your beer to the designated meeting for judging.
5) SAAZ will provide a prize for the winner of the challenge. We also encourage you to enter into upcoming homebrew competitions to win even more!
6) If you fail to participate in a challenge it will affect your ability to partake in future challenges.
CHALLENGE #1 – Hop Salad
For this challenge participants blindly picked three ounces of mystery hops and designed a beer around them, any style of their choosing.  Entries for this challenge were judged at our January meeting at Coasters.  The winner of this Challenge was Billy Dawson with a California Common.
CHALLENGE #2 – IRISH you were Beer!
Starting in January we began giving brewers Kent Goldings hops to use in their next brew. Beers for this Challenge must be from BJCP Category 15 – 15A Irish Red Ale, 15B Irish Stout or 15C Irish Extra Stout. The winner of this Challenge was Dan Shirah with an Irish Extra Stout.
CHALLENGE #3 – Fruit Challenge
Starting at the Spring Party interested club members can draw a fruit to use in their next brew.  Entries will be judged at the Summer Party this Saturday, June 17.  And the winner of this challenge was Eric Essenwein with a Lime Wheat beer.
CHALLENGE #4 – Operation Festbier
Starting at the July meeting interested club members can pick up some noble hops (limited supply) to be used in a German style beer.  Entries will be judged at SAAZtoberfest.
The winner of this challenge was Chris Jojola with a Maibock.  Congrats, Chris!
CHALLENGE #5 – Cooking with Beer!
Judging for this challenge will take place at the meeting on November 19th at World of Beer.
This challenge was broken down into two categories, savory and sweet.  The winners of this challenge were:
Brian Cavins, savory dish, IPA Braised Pork Belly
Kip Cadoret, sweet dish, Southern Tier Mocha Bread Pudding and Southern Tier ice cream
CHALLENGE #6 – MEAD
Judging for this challenge will take place at the MEADing on December 16th.
---
Upcoming Competitions – showcase your award winning homebrew!
Check out the American Homebrewers Association website for a complete list of upcoming competitions.
Big Bend Brew Off – January 19-20, 2018*
Tallahassee, FL
Registration window: December 1, 2017 – January 6, 2018
http://bbbo.nfbl.org/
*This competition is not certified and is NOT reimbursable
Coconut Cup – March 2-3, 2018
Doral, FL
Entry window: January 8-February 1, 2018
http://miami-homebrew.org/2018-coconut-cup/
SAAZ members can bring entries to our January meeting.
Policy: SAAZ will reimburse entry payments for Florida circuit competitions, up to 2 per brewer (4 for Commander SAAZ). Remember that SAAZ policies and procedures state that any expense must be turned in within 90 days for reimbursement. If you enter any FLORIDA CIRCUIT competitions this year, email a copy of your registration to Anne Gregg for reimbursement.
---
Upcoming Events

SAAZ GOOGLE CALENDAR LINK
Christmas Party/MEADing – December  16th, Webb's House
---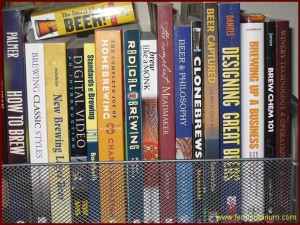 SAAZ Library
The SAAZ Library is full of great books and magazines to help make you a better brewer. You can view the entire list of publications here. If you see something that interests you, simply send an email to the librarian with your name and the publication title, and the Librarian will bring it to the next monthly member meeting.
---
SAAZ is now using TEXT REMINDERS!
Sign up for text alerts from SAAZ! We will send a maximum of 2 texts
per month.
Text SAAZ to 24587 to join
---
Feedback/Contact Us
We need your help! We are very interested in improving the club and we'd like to hear what you think. If you have comments or suggestions about the Newsletter, Website, Activities, or the Club in general, please send an email to editor@saaz.org.
Contact Us:
President: Brian Cavins – president@saaz.org
First VP/Competition Coordinator: Nathan Gray- 1stvp@saaz.org
Second VP/Party & Event Planner: Susie Markey – 2ndvp@saaz.org
Secretary/Membership: Chris Jojola – secretary@saaz.org
Treasurer: Anne Gregg – treasurer@saaz.org
Newsletter/Webmaster: Billy Dawson – editor@saaz.org
Librarian: Brian Cavins – library@saaz.org