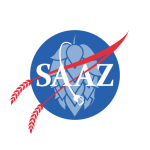 February SAAZ BREWZletter
Brought to you by Platinum Sponsor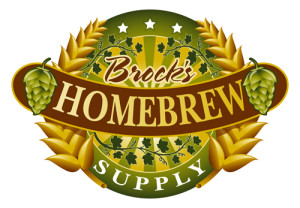 ---
Next Meeting: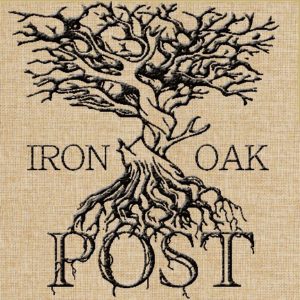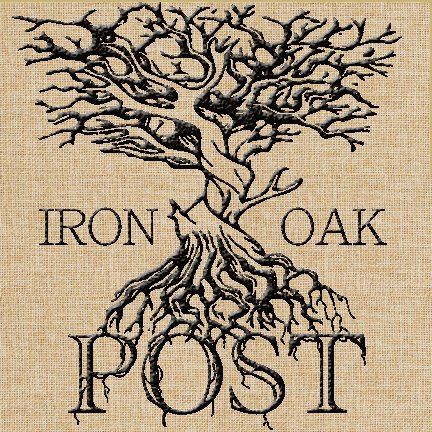 January SAAZ Meeting
Sunday, February 19th, 2pm
Iron Oak Post
2023 Melbourne Ct, Melbourne, FL 32901
Come to the next SAAZ meeting of 2017 and enjoy a beer with your SAAZ friends!
Outside food is welcome.  Also, feel free to bring along a homebrew or two to share with the group.  And while there, support our sponsor and order a draft or two from their huge selection.
If you haven't already, during the meeting you pay your 2017 dues and pick up your ingredients for the next challenge (more on that later).
Also, you can sign up to volunteer at upcoming beer fests, sign up to be a part of the Bottoms Up Beer Run Committee, and sign up for possible bus trip in the near future!!!
2017 Dues – Time to renew!
If you want to be included in all the fun events SAAZ has coming up, it's time to renew your membership. Some of the upcoming events and brew challenges are only open to currently paid 2017 members. There are many advantages to membership, you do not want to miss out. Please pay the Treasurer (Anne Gregg) at any club meeting or online at our website via PayPal – Click here to pay <http://www.saaz.org/cms/?page_id=338>
Make sure to get your new membership card from the secretary. Individual Membership = $20 Family Membership = $30 Lifetime Membership = $150
SAAZ Intraclub Brew Challenge
SAAZ quarterly Intraclub Brew Challenges will continue in 2017. We would like to encourage more brewing in the club and provide more feedback to our brewers. Each quarter the club will announce the challenge ingredient/style and requirements.
RULES:
1) Must be a current SAAZ Member with 2017 Dues paid.
2) Sign-up for the challenge at a meeting – General or Officer. The supplies for each challenge are limited and to keep things fair for all we will not accept sign-ups at any other time.
3) Must pick up special ingredient at a SAAZ Meeting (General or Officer), we will not make special arrangements to deliver items.
4) Bring 6 – 12 oz bottles or a 64 oz growler of your beer to the designated meeting for judging.
5) SAAZ will provide a prize for the winner of the challenge. We also encourage you to enter into upcoming homebrew competitions to win even more!
6) If you fail to participate in a challenge it will affect your ability to partake in future challenges.
CHALLENGE #2 – IRISH you were Beer!
Starting in January we will be giving brewers Kent Goldings hops to use in your next brew. Beers must be from BJCP Category 15 – 15A Irish Red Ale, 15B Irish Stout or 15C Irish Extra Stout.
Entries will be judged against BJCP Guidelines at the Spring Party.
HAPPY BREWING and GOOD LUCK!
Upcoming Competitions – showcase your award winning homebrew!
Check out the American Homebrewers Association website <http://www.homebrewersassociation.org/aha-events/calendar/?event_id=16> for a complete list of upcoming competitions.
Florida Craft Brew & Wingfest – February 18, 2017
Vero Beach
Entry window has closed
Coconut Cup – March 3-4, 2017
Miami
Entry window has closed
450 entry cap, limits 2 per sub-cat and 6 per brewer total
*Coconut Cup is looking for volunteers:
The 2017 Coconut Cup, hosted by the Miami Area Society of Homebrewers (MASH), is just around the corner and we'll need your help in judging the 450 entries we expect to see in this year's competition.
Preliminary judging sessions are scheduled to take place on February 11th, 12th, 18th, and 26th. The main event will take place March 3rd and 4th. All judging sessions will be held at MIA Brewing Company in Doral, FL.
Full details and a link to register as a judge or steward are available at http://miami-homebrew.org/2017-coconut-cup/ which points to http://reggiebeer.com/ReggieEntry.php?CompetitionID=QEAPEM1000221. (The competition's registration link also serves as the judge registration link.) If you have any problems with the registration system or prefer to just let me know when you'd be able to join us, please let me know via a reply to this e-mail.
Hurricane Blowoff – April 7-8, 2017
West Palm Beach
Entry window: March 3-24, 2017
Limited to 350 Total Entries
First Coast Cup – August 4-5, 2017
Jacksonville
Entry window: June 26-July 13, 2017
Policy: SAAZ will reimburse entry payments for Florida circuit competitions, up to 10 per brewer and up to $1000 total per year. Remember that SAAZ policies and procedures state that any expense must be turned in within 90 days for reimbursement. If you enter any FLORIDA CIRCUIT competitions this year, email a copy of your registration to Anne Gregg for reimbursement.
Vero Craft Beer & Wingfest – February 18th, 12pm @ Vero Beach
SAAZ February Meeting – February 19th, 2pm @ Iron Oak Post
Space Coast Craft Beer Festival – February 25th, 12pm @ Space Coast Harley Davidson
Shrimp Fest & Craft Brew Hullabaloo – February 25th & 26th, 12pm @ Fellsmere
SAAZ Officer Meeting – March 3rd @ Gregg House
Club Brew Day – March 4th @ Brock's
Bottoms Up Beer Run – June 10th, 6pm @ Wickham Park
Bottoms Up Beer Run – June 10th, 2017 @ 6pm
Save the date & tell your friends to join us for an awesome 4K with
homebrew along the way! Proceeds from the run support St. Baldrick's!
Registration Page – www.saaz.org/bottomsup
Please email Anne or sign up at a meeting to help. We need brewers, planning committee members and event volunteers.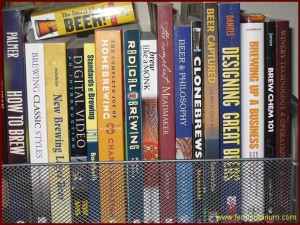 SAAZ Library
The SAAZ Library is full of great books and magazines to help make you a better brewer. You can view the entire list of publications here. If you see something that interests you, simply send an email to the librarian with your name and the publication title, and the Librarian will bring it to the next monthly member meeting.
Other Items of Note
BJCP Tasting Exam
http://www.bjcp.org/exams.phpa
A tasting exam will be available on April 8, 2017, in Palm City Florida.The email for registration is etienne@ktnbrew.com.  The next exam will be in November.  These are the only time exams being offered in Florida this year.
Mead!  Drink to your health!?!
http://www.foodandwine.com/blogs/medical-mead-new-medical-marijuana
SAAZ is now using TEXT REMINDERS!
Sign up for text alerts from SAAZ! We will send a maximum of 2 texts
per month.
Text SAAZ to 24587 to join
Stuff for Sale!
Member Charles Hughes has some items up for sale.  Rather than publish his email, if you are interested in any of the items listed, or have any questions, you can coordinate through Club President  Dan Markey.
| | | | |
| --- | --- | --- | --- |
| Item | Quanity | Price | |
| Wort Pump | 1 | 159 | 75 |
| Counter Flow Wort Chiller | 1 | 249 | 150 |
| 5 Gallon Stainless Steel Still | 1 | ? | 195 |
| 15 Gallon Buckets with Lids | 3 | 52.99 | 25 |
| Carboy Handels | 4 | 5.99 | 3 |
| Single Stage Regulator | 1 | 37.04 | 25 |
| Dual Stage Regulator | 1 | 46.95 | 35 |
| Refractometer | 1 | 20.99 | 15 |
| Box of Miscellaneous Draft Equipment | 1 | ? | B/O |
| Double Roller Grain Mill | 1 | 199 | 100 |
| 10 Gallon Ball Lock Kegs | 5 | 139 | 80 |
| 5 Gallon Ball Lock Kegs | 2 | 45 | 30 |
| 5 Gallon Pin Lock Kegs | 2 | 45 | 30 |
| Stir Plate | 1 | 129.99 | 20 |
| 1 Gallon Honey | 2 | ? | 25 |
| Water Chiller for Wort/Still | 1 | ? | 50 |
| Bottel Washers | 2 | 12.99 | 7 |
| Oxygen Aeration Kit (Stone and Regulator) | 1 | 54.99 | 30 |
| 12 inch Copper Sparge Ring | 1 | ? | 15 |
| 3″ Screw in Thermometers for Pots/Kegs | 2 | 19.99 | 12 |
| 20 lb CO2 Tank | 1 | 149.99 | 90 |
| 25 Gallon Stainless Steel Drum with Lids | 2 | ? | 40 |
| 50 Gallon Stainless Steel Drum with Lid | 1 | ? | 75 |
| 30 Gallon Aluminum Pot | 1 | 63.67 | 50 |
| Manual Temprature Controller (Johnson) | 1 | 76.95 | 30 |
| 15.5 Stainless Steel Kegs with Top Cut Out and Welded Fitting Adapters | 4 | 99.99 | 60 |
Feedback/Contact Us
We need your help! We are very interested in improving the club and
we'd like to hear what you think. If you have comments or suggestions
about the Newsletter, Website, Activities, or the Club in general,
please send an email to editor@saaz.org
Contact Us:
President: Dan Markey – president@saaz.org
First VP/Competition Coordinator: Nathan Gray- 1stvp@saaz.org
Second VP/Party & Event Planner: Susie Markey – 2ndvp@saaz.org
Secretary/Membership: Chris Jojola – secretary@saaz.org
Treasurer: Anne Gregg – treasurer@saaz.org
Newsletter/Webmaster: Billy Dawson – editor@saaz.org
Librarian: Brian Cavins – library@saaz.org