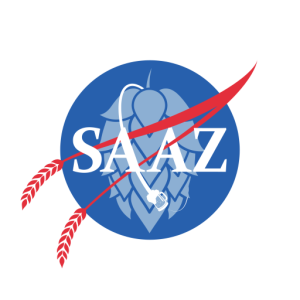 SAAZ BREWZletter
February 2018
Brought to you by Platinum Sponsor
---
President's Blowoff
Hi Brewers!
Lots of exciting stuff is in the works!
Most importantly our upcoming Spring Party at Rotary Park on March 17. This will include our Irish Beer Challenge and a special competition for an Irish side dish or dessert in honor of St. Patrick's Day! If anyone wants to donate a keg to fill our jockey boxes let us know!
Special guest Denny Conn will be joining us via Skype at our member meeting at Iron Oak post Feb 18th. He will be talking with us about experimental homebrewing, recipe formulation and answering some questions. Please join us!
Also, we have competitions coming up so double check the schedules and get brewing for Palm Beach Hurricane Blowoff!
Speaking of competitions, we can't have great competitions without great judges. If you are currently a BJCP judge either active or inactive please email me and let me know your rank and status! We want to make sure all judges are in the loop as far as what's going on in the Florida circuit.
Lastly, I want to announce our plans for the Member Bus Trip. You must be a dues paying member to receive the $30 discounted rate. We will be doing a portion of the Central Florida Ale Trail including some new breweries in the Orlando area. The planned date is June 30th and will be an all-day event. Please RSVP on the sign-up sheet handed around each meeting. If we don't have enough paid signups by the May meeting we will cancel the trip, and issue refunds as needed. We hope everyone will join us for a lot of fun and social activity
Cheers!
Brian
---
Next Club Meeting
Sunday, February 18th – 2:00 PM
Iron Oak Post, 2023 Melbourne Court, Melbourne
Social time 2:00-2:30 – Please be ready for our special guest speaker at 2:30!
This meeting will feature an interactive Skype video conference and Q&A with Denny Conn, author of Experimental Homebrewing and Homebrew All Stars.
---
Officer Meeting Highlights
Change of order discussed for upcoming general meetings: Start with social time, move on to meeting/business, follow up with education.
Plan moving forward for magnetic name tags. Will be kept by the club and brought to meetings.  Will include BJCP judge status.
Discussed membership recruitment tools such as business cards, coasters, and the need to determine ROI by asking new/potential members how they found out about SAAZ.
Spring party planning underway: Burgers/dogs, Irish-themed potluck (Irish food competition), Irish beer competition, other activities.
Annual budget reviewed and tweaked, based upon data from last year and 2018 plans.
Looking into interest yielding savings account.
Policy updates needed to clarify reimbursements related to competition entry and judging participation at non-local competitions.
BUBR promotion needed well in advance. Many other local runs, but BUBR has unique aspects, multi-year history, excellent charity contribution results. Look into TV morning show promo.
Raffle sponsors needed for Cmdr SAAZ and for raffles throughout the year.
Discussion of future educational topics.
---
 Intraclub Competitions
Refer to the December 2017 BREWZletter for rules.
Irish Beer– March 17th @ Spring Party
Hopped Up – Best hop expressive beer- April 15 @ WOB
Lawnmower Beer- June 16th @ Summer Party
Probst! Best German Beer- October 20th @ SAAZtoberfest
Cooking with Beer! – best beer infused dish- November 18th@ Dirty Oar
Mead @ TBD
Reward for winning the best beer will be a $50 gift card to Brocks Homebrew Supply!  Thank you, Brock for sponsoring our Intraclub Competition!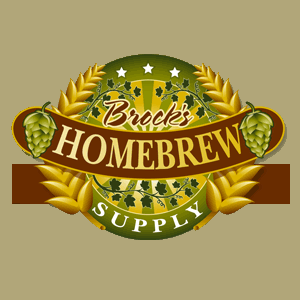 ---
Upcoming Events
February 18th – SAAZ Meeting @ Iron Oak Post
March 17th– Spring Party @ Rotary Park
April 13th – 15th– NHC 1st Round judging in Tampa
April 15th – SAAZ Meeting @ WOB
May 5th – Craft Brews in the Park @ Avenues Viera
May 20th – SAAZ Meeting @ The Broken Barrel Tavern
June 9th– Bottoms Up Beer Run @ Wickham Park
June 16th– Summer Party @ Pelican Beach Clubhouse
June 30th- (tentative) Member Bus trip to Orlando
July 15th – SAAZ Meeting @ Village Idiot Pub
Want a text reminder?  Text SAAZ to 24587 to join.
---
Upcoming Competitions
"A Walk on the Wildside"
Special Hoperations (Tampa) hosts this AHA/BJCP sanctioned homebrew competition for sours & Brettanomyces beers, mead,  and ciders.
Entries Due:  May 26 
http://www.specialhoperations.org/wildside/
If you would like to expand beyond Florida and enter some competitions in other areas, check out the BJCP sanctioned competitions schedule at BJCP.org.
---
Feedback/Contact Us
President: Brian Cavins – president@saaz.org
First VP/Competition Coordinator: Chris Jojola – 1stvp@saaz.org
Event Planner: Shelly Cavins – events@saaz.org
Secretary/Membership: Sean Mccoy – secretary@saaz.org
Treasurer: Anne Gregg – treasurer@saaz.org
Newsletter/Webmaster: Laurie Bridges (Pending confirmation) – editor@saaz.org
Historian: Sean Mccoy – library@saaz.org
---
SAAZ Members…   Join the conversation on Facebook!