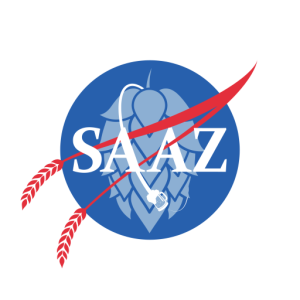 August SAAZ BREWZletter
Brought to you by Platinum Sponsor
---
Next Meeting:
Sunday, August 20th, 2:00 pm
Intracoastal Brewing Company
652 West Eau Gallie Blvd
Melbourne, FL 32935
Come out to Intracoastal Brewing Company for the next SAAZ meeting and enjoy a beer with your SAAZ friends!
Get updates on club happenings, including Commander SAAZ and our current Intraclub Challenges.  We also plan to have an educational session on a topic yet to be determined.
Outside food is welcome.  Also, feel free to bring along a homebrew or two to share with the group.  And while there support our sponsor and order up a beer or two.
---
SAAZ Intraclub Brew Challenge
SAAZ quarterly Intraclub Brew Challenges will continue in 2017. We would like to encourage more brewing in the club and provide more feedback to our brewers. Each quarter the club will announce the challenge ingredient/style and requirements.
RULES:
1) Must be a current SAAZ Member with 2017 Dues paid.
2) Sign-up for the challenge at a meeting – General or Officer. The supplies for each challenge are limited and to keep things fair for all we will not accept sign-ups at any other time.
3) Must pick up special ingredient at a SAAZ Meeting (General or Officer), we will not make special arrangements to deliver items.
4) Bring 6 – 12 oz bottles or a 64 oz growler of your beer to the designated meeting for judging.
5) SAAZ will provide a prize for the winner of the challenge. We also encourage you to enter into upcoming homebrew competitions to win even more!
6) If you fail to participate in a challenge it will affect your ability to partake in future challenges.
CHALLENGE #1 – Hop Salad
For this challenge participants blindly picked three ounces of mystery hops and designed a beer around them, any style of their choosing.  Entries for this challenge were judged at our January meeting at Coasters.  The winner of this Challenge was Billy Dawson with a California Common.
CHALLENGE #2 – IRISH you were Beer!
Starting in January we began giving brewers Kent Goldings hops to use in their next brew. Beers for this Challenge must be from BJCP Category 15 – 15A Irish Red Ale, 15B Irish Stout or 15C Irish Extra Stout. The winner of this Challenge was Dan Shirah with an Irish Extra Stout.
CHALLENGE #3 – Fruit Challenge
Starting at the Spring Party interested club members can draw a fruit to use in their next brew.  Entries will be judged at the Summer Party this Saturday, June 17.  And the winner of this challenge was Eric Essenwein with a Lime Wheat beer.
CHALLENGE #4 – Operation Festbier
Starting at the July meeting interested club members can pick up some noble hops (limited supply) to be used in a German style beer.  Entries will be judged at SAAZtoberfest.
HAPPY BREWING and GOOD LUCK!
---
Commander SAAZ!!!
Commander SAAZ 2017 is officially online at Reggiebeer!: http://reggiebeer.com/ReggieEntry.php
This year, we will be at the DoubleTree Cocoa Beach Oceanfront, with a room block for SAAZ ($119/night, same as last year), and events being held both Friday and Saturday.
You can check the website for more info: http://www.saaz.org/cms/?page_id=1850
In the meantime, here are the dates:
Entry Window: July 10th – August 21st
Bottle Sorting: August 26th
Early Round Judging 1: September 2nd – 3rd
Early Round Judging 2: September 9th – 10th
Commander SAAZ Weekend: September 15th – 16th
---
Upcoming Competitions – showcase your award winning homebrew!
Check out the American Homebrewers Association website for a complete list of upcoming competitions.
Commander SAAZSee above for more info
Best Florida Beer – October 7, 2017
Tampa
Entry window: August 13-September 13, 2017
http://bestfloridabeer.org/hb-competition/
Policy: SAAZ will reimburse entry payments for Florida circuit competitions, up to 10 per brewer and up to $1000 total per year. Remember that SAAZ policies and procedures state that any expense must be turned in within 90 days for reimbursement. If you enter any FLORIDA CIRCUIT competitions this year, email a copy of your registration to Anne Gregg for reimbursement.
---
Upcoming Events

SAAZ GOOGLE CALENDAR LINK
August Meeting – August 20th @ Intracoastal Brewing Company, 652 West Eau Gallie Blvd, Melbourne, FL 32935
Commander SAAZ Pre-Judging – September 2-3, Iron Oak Post, 2023 Melbourne Ct, Melbourne, FL 32901
Commander SAAZ Pre-Judging – September 9-10, Iron Oak Post, 2023 Melbourne Ct, Melbourne, FL 32901
---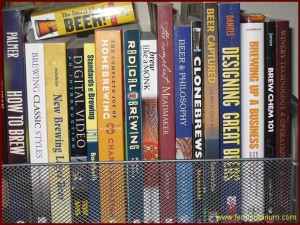 SAAZ Library
The SAAZ Library is full of great books and magazines to help make you a better brewer. You can view the entire list of publications here. If you see something that interests you, simply send an email to the librarian with your name and the publication title, and the Librarian will bring it to the next monthly member meeting.
---
SAAZ is now using TEXT REMINDERS!
Sign up for text alerts from SAAZ! We will send a maximum of 2 texts
per month.
Text SAAZ to 24587 to join
---
Feedback/Contact Us
We need your help! We are very interested in improving the club and we'd like to hear what you think. If you have comments or suggestions about the Newsletter, Website, Activities, or the Club in general, please send an email to editor@saaz.org.
Contact Us:
President: Brian Cavins – president@saaz.org
President and First VP/Competition Coordinator: Nathan Gray- 1stvp@saaz.org
Second VP/Party & Event Planner: Susie Markey – 2ndvp@saaz.org
Secretary/Membership: Chris Jojola – secretary@saaz.org
Treasurer: Anne Gregg – treasurer@saaz.org
Newsletter/Webmaster: Billy Dawson – editor@saaz.org
Librarian: Brian Cavins – library@saaz.org